Integrated with Office 365 and Microsoft Teams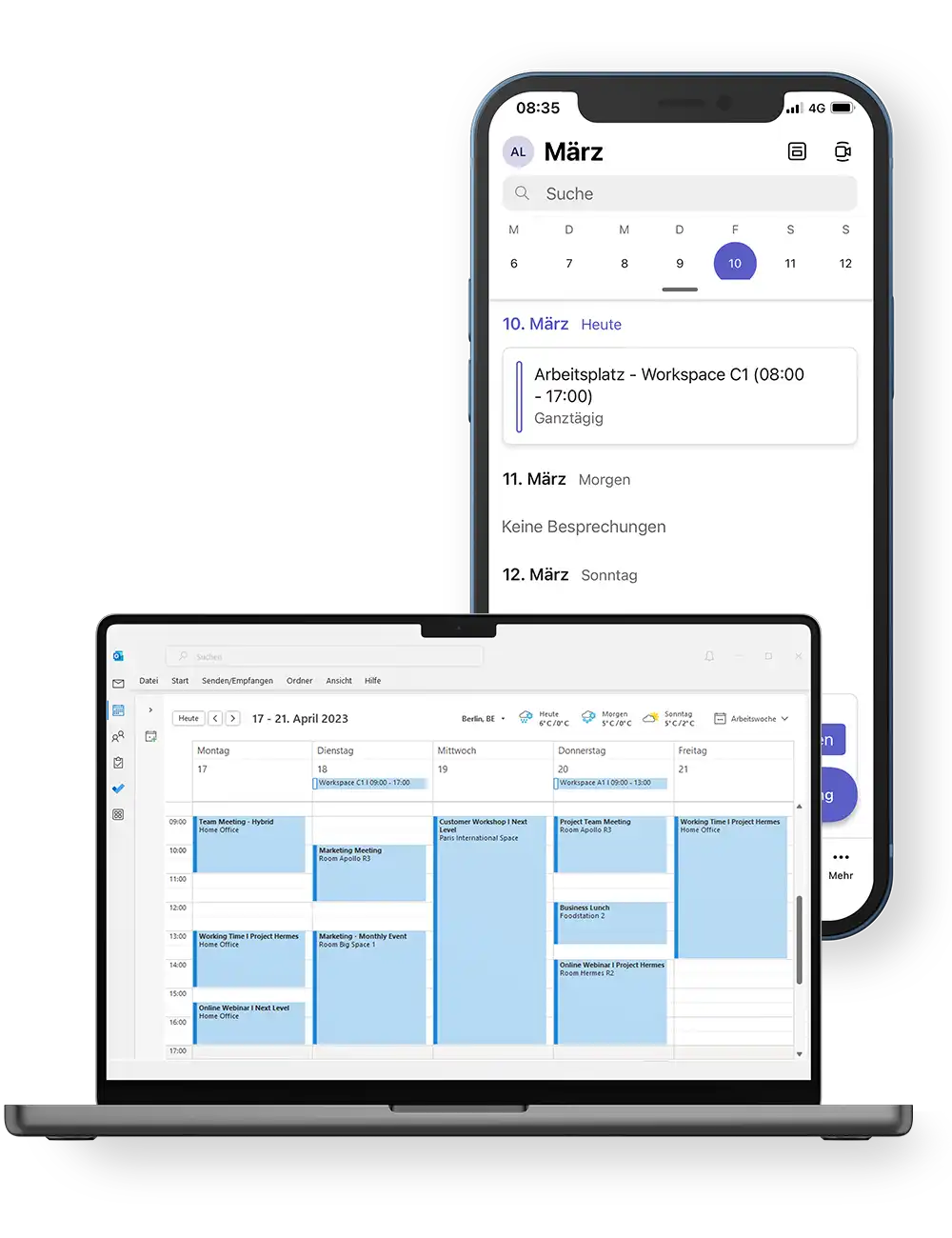 Microsoft Teams and Exchange Integration
Through the integration with these two platforms, it is easy to access all relevant information and funtions. Collaboration and communication within the organization are significantly improved. This results in increased efficiency and enhanced productivity.
The app offers a variety of features, such as chat and messaging, that help users communicate more effectively and productively. This is especially beneficial for teams with multiple locations or remote employees.
Easy access to relevant information
Bookings are entered in the personal Outlook calendar
Information is accessible from a single centralized location
Easy collaboration and communication within the team
Schedule a Free Consultation
Contact us  and we will get back to you as soon as possible.
tecConsult GmbH
Sankt-Peter-Gürtel 10b
8042 Graz
Directions via Google Maps
Telephone +43 50 4515
Telefax +43 316 422 966-800
E-Mail [email protected]