Share your workspace
Share everything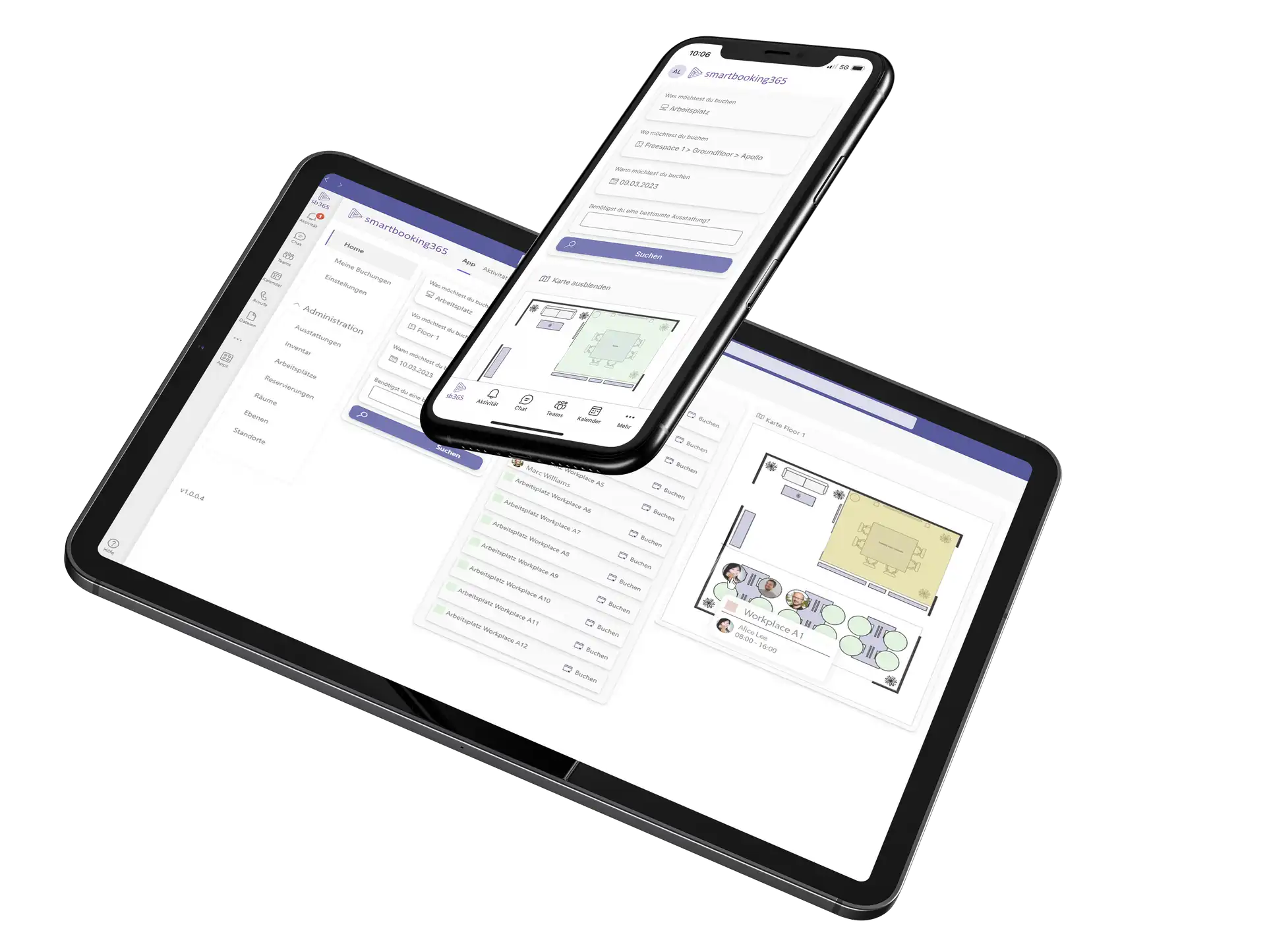 Booking
Shared desk, room, or parking bookings. Choose your workspace or the necessary equipment for your ideal time period.
Calendar
All bookings made in the app are automatically added to your personal Outlook calendar.
Chatbot 'Botti'
Provides reliable and friendly assistance with bookings, cancellations, booking confirmations, and reminders.
Maps and Rooms
Bookings are selected and reserved easily and quickly using interactive room maps
Collaboration
Social interaction is important for every team. With the location and room overview, you can easily connect with your colleagues.
3rd Party Systems
Parking barrier systems, for example, can be integrated  to ensure automatic access to underground garages and parking lots.
Schedule a Free Consultation
Contact us  and we will get back to you as soon as possible.
tecConsult GmbH
Sankt-Peter-Gürtel 10b
8042 Graz
Directions via Google Maps
Telephone +43 50 4515
Telefax +43 316 422 966-800
E-Mail [email protected]